SEMP Evaluation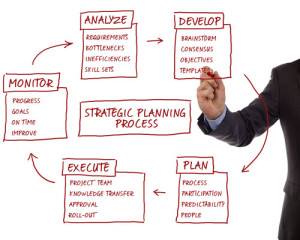 Running a business is hard work and learning it all yourself takes a lot of time and money. Trying to figure out a specific problem or projects on the back burner? Many businesses will hire a consultant to help with a specific projects or teach them how to do it.  Hiring a consultant saves both time and money. Here at Denali Business & Consulting, our consultants are trained to help you in the following areas:
Business Plans
Financial Analysis
Customer Satisfaction
Sales and Marketing
Market Development
Strategic Planning
Maybe you are adequately staffed, yet your servicing time and work is still backlogged.
At Denali Bookkeeping & Consulting, we use the SEMP method to identify areas of strength and weaknesses in your business.  The SEMP approach is a great way to uncover the underlying issues that prevent your business from growing and maximizing its full potential.  SEMP is the Simplified Examination to Maximize Profit.  SEMP addresses the following areas of your business:
General Financial Statement Review
Revenue and Expense Review
Asset and Liability Review
SWOT Analysis
Operational Management
Marketing and Branding
Financing
Risk Assessment
For new clients, is offering the SEMP evaluation, normally valued at $2,500, for $1,500. Contact us to discuss your business and availability.
The SEMP is typically conducted over a 3 to 4 day period on-site at your location.
Day 1 Q&A – question and answer session, observation of your business and practices, and a review of your financial information.
Day 2 Discussion – discuss Day 1 results from the business analysis and conduct a SWOT (Strengths, Weaknesses, Opportunities, and Threats) analysis with integral members of your team (5-10 if applicable).
Day 3 & 4 – work through implementing processes and improvements with your staff
Deliverables – will provide you with a detailed report and checklists outlining areas of opportunity and will work with you to begin to address the issues. We don't just drop a report on your desk and say Good Luck! We will help you with a plan for implementation and follow up with you in the next couple of months to check your progress.
Your SEMP report will help your business prepare to formulate and execute a Strategic Planning and Market Development. **Additional service to help drive revenues to your business.
For more information on the Simplified Examination to Maximize Profits, please view the website https://www.aasbc.com/
DISCLAIMER: These engagements do take time and resources and I must limit the number of businesses I can help. Existing clients have preference, but are not automatic, as other businesses owners may be in line for my help. If you are purchasing the Introductory SEMP Review, the time starts upon receipt of funds. Failure to deliver business data on the agreed upon schedule is not cause for a time extension for payment. I am only as good as the information provided and I will provide the best analysis and recommendations based upon that.
Call or email today for a free consultation and
see if we're a good match to work together.
Office 907-222-4613 | [email protected]